Every house needs window, Choose the right one for the right reasons. 
A window may be open or fixed that allows the passage of light and, to allow air ventilation and sound in the house. Windows are usually glazed or covered in transparent or translucent material like glass, and the window are held in place by aluminium frames. Many glazed windows may be opened to allow ventilation, or closed to exclude weather climate.
Fixed window cannot be opened, whose function is limited to allowing light to enter only. This type of window is oftened used in situations where light or vision is needed only.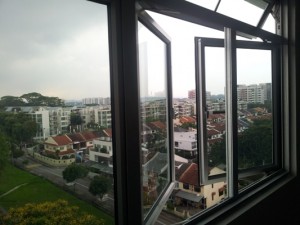 Window Types
CALL 9069 6971 or 9106 5207 NOW for a free onsite quotation.