Being disturbed by noisy external environments? Can't sleep well cos the MRT trains are running every other minute just right outside your windows, or can't stand the noises from the barking dogs or vehicles driving past your house? Terribly annoyed by the construction works going on outside?
SOUNDPROOF WINDOWS and doors will be the solution to your disturbances.
Benefits of Soundproof Windows
Solves your noise problems for home and office
Sleep better without the noisy trains and annoying loudness from construction sites
Less disturbances to worry from even if your house is near playgrounds, schools or coffeeshops
Enjoy your pool view without the noises from the users
No need to replace windows
An effective sound barrier for home owners who wants more privacy for accoustic entertainments
GO GREEN – Energy Saving and environmental friendly
Savings from your electrical bills
Develops a quieter, more relaxing, and low-stress environment
Encourages the right atmosphere for meditation, yoga or other peaceful exercises
Provides a marketing advantage for the property unit
How Much Noise Can Soundproof Windows Stop?
Acoustically engineered to act as a sound barrier, Soundproof Windows will assist to reduce noise levels by 50-90%, depending on the height of your unit. Unlike other windows, SOUNDPROOF WINDOWS will create a sound barrier via vacuum and eliminate your noise problems. More than 90% of all the exterior noise comes in through your doors and windows.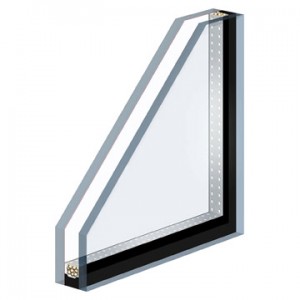 Our Soundproof Windows consist of 2 layers of double-glazed glass with a vacuum strip in the middle.
It is difficult for sound to travel through vacuum, and hence with the vacuum strip in place, together with the 2 layers of glass, combines to a thick layer of sound barrier that can eliminate noises up to 90%.
No Need to Replace Your Existing Windows
A Soundproof Window can be a second window placed behind your existing window that compliments your current one. Especially for houses that have to follow the regulations by the authorities (HDB) or developer, there is no need to remove or replace your windows to solve your noise problems.
GO GREEN – Energy Saving and environmental friendly 
The thick layers of double-glazed glass and vacuum strips help to control the amount of heat transmitted through the glass. This keeps your interior cool on a hot sunny day and hence reduces your electrical bills with less active air-cons and fans.
Click Here to see what our customers say……
CALL 9069 6971 or 9106 5207 NOW for a free onsite quotation.