Classic Doors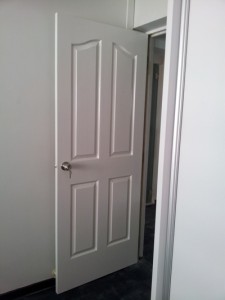 Classic Doors provide a simple, elegant, durable and yet affordable option. Our range of Classic Wooden Doors is the solution for home owners looking for beautifully crafted doors that will blend well with existing or new home furnishings. Available in a range of beautifully crafted panels with paint finishing. They are ideal for bedrooms and offices.
Nyatoh Doors
Nyatoh is a reddish tropical hardwood from southeast Asia, especially from Indonesia and the Philippines. Nyatoh wood is easy to work with and takes to stain and vanish finishing.
Nyatoh wood which is strong, resistant to denting and marring.  Nyatoh doors weather well for outdoor applications. Solid wood Nyatoh doors are commonly used as main entrance doors.
Veneer Doors
Veneer refers to thin slices of wood, usually thinner than 3 mm (1/8 inch), that typically are glued onto core panels. Due to their sleek looks and variety of designs and styles available, Veneer Doors are much sought after by home owners now. However they tend to be a bit pricier than the contemporary doors though.
Veneered Doors made from natural wood are valued at all times. They are characterised with high reliability, ecological friendliness, high quality and perfect exterior. However, processing of natural wood and further manufacturing of door require implementation of complicated technological processes that lead to high price of Veneer Doors. That's why veneered internal doors are very popular among home owners because it is an excellent option of price over quality ratio.