With our commitment to ensure that Safety is our utmost priority, we pay a lot of attention in the inspections and quality checks of our materials in our Very Own Direct Factory in Singapore. 
Quality Check
All our products are to be intensively used in homes as well as commercial and industrial environments, hence it is important that they are manufactured with advanced equipment, followed by Strict Quality Check procedures in order to maintain our high quality and stability. We ensure that all glass windows, grilles, doors as well as shower screens are of top qualities before dispatching them out for installations at our clients' premises.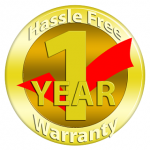 To give you an ease of mind, all our installations comes with a hassle-free 1 year warranty for parts and workmanship. Just give us a call and we will be at your doorstep for any problems identified.
We understand that customers do require good after-sales service. Hence, our after-sales service team will be there to pick up your calls 24 x 7. Read more from our customers' testimonials to understand more about our after-sales service team.
With a wide range, of top grade quality products, reasonable prices, stylish designs and our commitment to service excellence, we are confident that you will be another happy customer of ours.
Contact us @ 9069 6971 / 9106 5207 or sales@windowgrillessg.com for a FREE No-Obligations Onsite Quotation NOW!